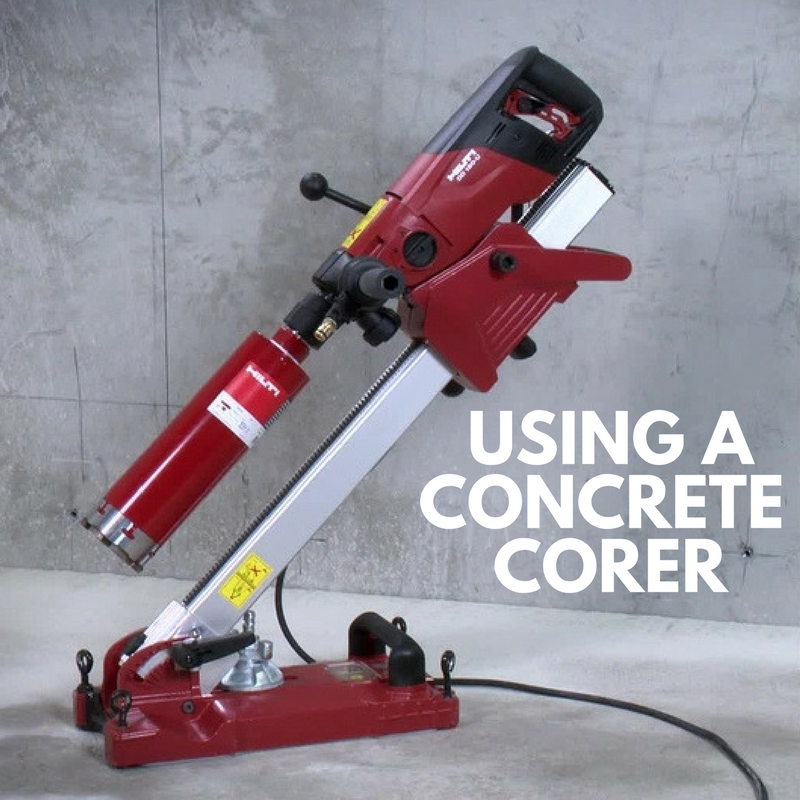 Improper use of a concrete corer can cause serious workplace mishaps. There are certain guidelines to use this machine without harming anyone. Have a look at some of those guidelines:
Check vacuum seal for any kind of wear or damage. Replace it immediately if found damaged
Check power plug and cord for damage from time to time. Discontinue the use if plug is missing ground prong and power cord is found damaged.
Do not use concrete corer until repaired if it is found broken, missing or misaligned. Inspect the machine for any condition which can affect its safe and normal operation.
Use drill bits and other accessories that are perfectly suitable for your machine and application. Using accessories designed for some other equipment may prove dangerous.
Keep handles and controls clean from oil, grease or dirt to avoid risk of injury due to tool slipping from your grip.
Observe cutting edges of concrete corer, have them replaced if needed. A drill bit is worn if crown shows excessive wear and has become flush with tube. Damaged cutting tools can result in tool breakage.
Concrete corer hire in Albury Wodonga is meant for drilling holes in granite, masonry and steel reinforced concrete so do not use it for any other purpose to avoid serious accidents and injuries.
Avoid cloth gloves and loose clothing while operating machine. Keep sleeves and jackets buttoned and use leather gloves. Loose clothing can get caught by machine causing serious injury.
When drilling floors protect all your stuff below that area.
Keep your hand away from drill bits to avoid cut.
Secure drill stand properly to avoid bit damage and serious injury. Use bolts, ceiling jack or vacuum hold-down to secure it. But avoid securing with vacuum hold when drilling vertical surfaces.
When you release carriage locking handle, keep a solid grip on feed handle to prevent it from revolving due to weight of drill. Rotating handle can cause injury.
Use concrete corer on hire at Albury Wodonga at speed and feed rate that does not overload motor.
Follow these guidelines for safe operation of concrete corer.