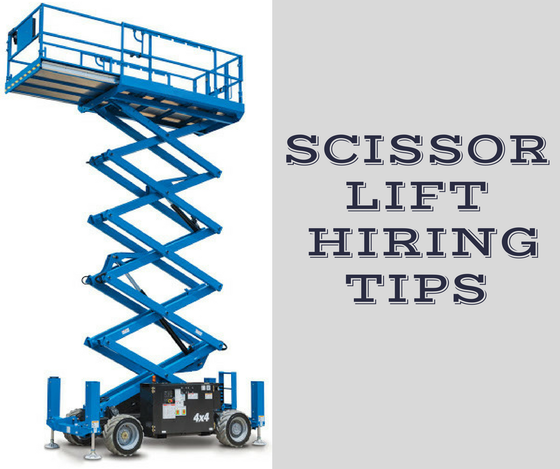 There are several things which one should know before they hire a scissor lift. As it is a heavy machine one cannot take things for granted because of the dire consequences which can occur. One should be aware of how the scissor lift functions and what its various types are. As the different types have different uses.

There are several key points which one should keep in mind before hiring a scissor lift, those key points are as discussed below-

Large Platforms- One should know that the platform which the scissor lift has is relatively larger than the ladders available in the market. So, it is better that one should know the space and the measurement of the area where the scissor lift is about to be used.

Safer- They are much safer than the ladders, as the ladders have no security and may fall due to a lot of reasons whereas the scissor lift is a sturdy platform which can be used in a lot of places with the safety in check. So make sure to keep this in mind before you go for a scissor lift hire in Albury Wodonga and nearby areas.

Electric for Indoors- If one has some task indoors which requires a scissor lift then he should opt for an electric version of the lift as battery powered lift emits harmful fumes which can cause some serious damage to our health. They even come with non-marking tires which ensures that the lift causes no mess inside the house.

Capacity- As the lifts come with different capacities so make sure that you know your usage very well. There are many companies which offer scissor lift for hire in Albury Wodonga. So make the capacity clear as getting one which has a low capacity and using it for heavy duty will end in a disastrous manner.